Workout in Bed: 6 Weird Sex Positions That Help Burn Calories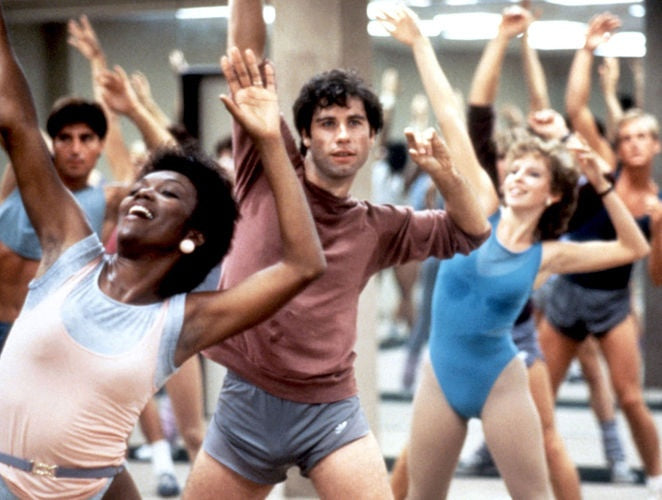 Table of Contents
Ask anyone who's been in a relationship long enough and they'll tell you how real sex ruts can be. If both of you feel a little "meh" about your sex life, that's a pretty good sign that you're in one yourself.
But here's the great news. Breaking out of a sex rut can be as easy as spicing things up with some new positions. And what better way to spice things up than some weird and freaky sex positions that'll knock your socks off?
Here's what. If you think your partner won't be up for an adventure this bold, we've got just the right bait.
The positions we're going to talk about today are no ordinary ones. Not only are they weird and crazy, but these sex positions can help you burn calories by the heat of your passion.
That's right. You can make love and tone your bodies at the same time. Who needs a gym when you can work out right from the comfort of your bedroom?
So instead of settling for the tried-and-tired moves, whip out one of these calorie-burning sex positions tonight to rev things up a notch!
1. Butterfly Sex Position
The butterfly position is your chance to give your partner all the pleasure in the world by doing all the heavy lifting yourself. All you need is a bed or a table, and you're good to go.
With your partner's thighs on your chest and ankles over your shoulder, you'll get the sweetest workout you've ever had. It won't take long before your hard work comes to fruition and you'll start sweating profusely, which is a good sign of a great workout.
Fair warning though. Unless you're built like a hunk, you won't be able to support the weight of your partner's body for long. That's why it's best to place a pillow under their hips for support. Not only will this help you keep going longer, but it will also make it far more pleasurable for both of you.
2. Eagle Sex Position
Some people call this position the eagle. Others call it the spread eagle. But what it really is, is a freaky version of the good old missionary that's also your goodbye to boring yoga classes.
It starts with your partner lying flat on their back, throwing their legs up in the air, as far as they can, to make a deep "V" shape. Then you grab their ankles and get down to business.
What makes this position special is that not only does it offer deep satisfaction and a heart-pounding workout, but it also stretches your bodies to the limit.
If you've ever dreamt of being an acrobat, this is your chance. Just don't forget to warm up with some light stretches first!
3. Cat Sex Position
Think of scientific breakthroughs and a position to make love is the last thing that will come to mind. But not for Dr. Edward Eichel.
A psychotherapist and researcher from the 80s, Dr. Edward set out to make sex more fun for women. The problem? As many as 36.6% of women can only reach climax with the help of clitoral stimulation.
It took some time, but he eventually discovered what is now known as the coital alignment technique, or CAT in short.
It's a play on the standard missionary position where the man leans more forward than usual so his head is slightly above her head. This creates an angle where the love parts are aligned perfectly for maximum stimulation for the lady.
So if your lady friend is hard to please, this position is scientifically proven to do the trick. Factor in the calories you'll burn and you've got the perfect recipe for a mind-blowing couple's workout.
4. Scissors Sex Position
Think scissoring is only for the fair sex? Think again!
This easy yet fun position is cherished by couples of all kinds because it keeps the party going for a long time. The longer you keep going at it, the more calories you'll burn.
Think of scissors like jogging. It keeps your heart rate high enough to burn a bunch of calories but not so high that you run out of breath and stop altogether.
5. Pretzel Dip Sex Position
Love pretzels, sex, and workouts? This foodie frolic is the perfect treat for you.
Pretzel Dip is a great sex position that feels as good as doggy, but far more intimate as your eyes remain interlocked throughout your passionate lovemaking.
As your partner lies down on their right side, you kneel and straddle their right leg with one hand and curl their left leg with the other. With your bodies intertwined passionately, together you make up the human form of a giant pretzel.
6. Butter Churner Sex Position
Okay. Let's get one thing clear. This position is not for the faint of heart. Of all the moves on this list, nothing is nearly as crazy and acrobatic as this.
For this position to work, your partner will have to lie on their back, raise their legs up straight, and then pull their ankles towards their head. Finally, you take a seat on your partner's raised hips and get down to business.
If you need help imagining what that looks like, think of someone making butter in an old fashioned butter churner. Because that's exactly what it looks like, and hence the name butter churner.
The next time you get the urge for a daring adventure, whip this move out and add some guaranteed excitement to the night. Just don't forget to take it slow or else you might end up cranking your partner's neck.
Oh, and as great as all these sex positions are at burning calories, don't cancel that gym membership just yet. Unless you have the stamina of a Greek god, you won't last long enough to replace a full workout. 
MORE FROM THE FUZZY COCONUT