The secret to our perfect product photos
If you think our model must be a monk of the highest order with an extraordinary finesse for standing still, you might be onto something. We can neither confirm nor deny that.

However, we've got a little confession to make.

You see, after investing all of our time and resources into engineering the perfect pair of ball-hugging, moisture-licking, and softer than a baby seal's bottom underwear - we had no choice but to improvise.

And improvise we did!

The images on our Bunch of Animals store are renders made using PSD underwear mockups. Yes, you read that right - the secret to our mysteriously perfect underwear photos is good ol' Photoshop.

Now that you're in on our little secret, let's talk about why that's good news for you.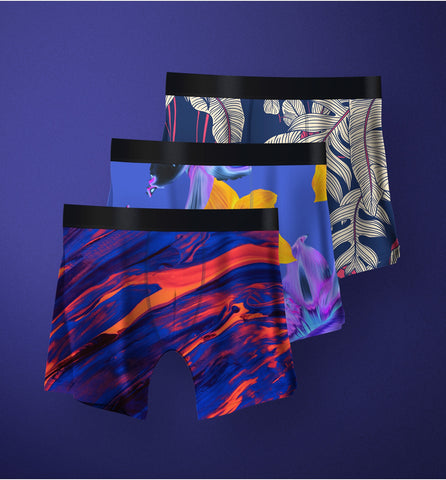 At Bunch of Animals, we love nothing more than bridging the gap between talented artists from around the globe and the highest standard of underwear manufacturing.

We cut our boxers from a single sheet of printed fabric, and only stitch on the sides. This allows the artwork to flow uninterrupted on the entire front of the underwear - like a painting on a canvas. Revolutionary, we know. We also use full spectrum color prints, making designs and your ability to express, pretty much limitless.

Are your photography skills restricted to bulk selfie taking? Is auto-color your greatest photoshop talent?? Then we've got just the thing for you.

Artistic collaboration is the very essence of our brand. Keeping true to it, we're sharing our sexiest underwear mockups, so you can easily test your design on our renders. Worry not, an easy to follow tutorial awaits.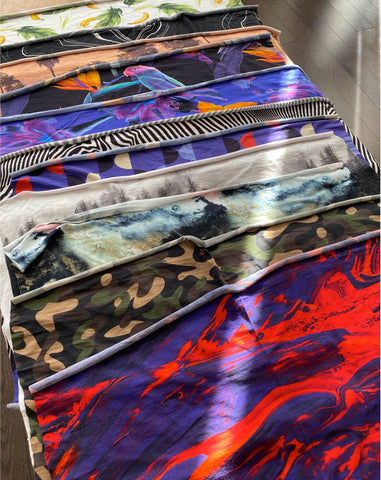 Two PSD underwear mockups to test your design
Floating PSD underwearmockup
The first PSD underwear mockup we shot was this floating one. Back then we had all our resources tied up into perfecting the manufacturing, so we didn't exactly have the budget for a hand model. But fear not. Yours truly rose up to the challenge and now you can enjoy looking at my sexy hands to your heart's content.

Oh, and if you're wondering how we got the floating effect going on, here's the simple answer - we used a hair dryer to blow air inside the boxers, and we're damn proud of the result.

To put your artwork on this canvas, you can download our first of its kind floating PSD underwear mockup.re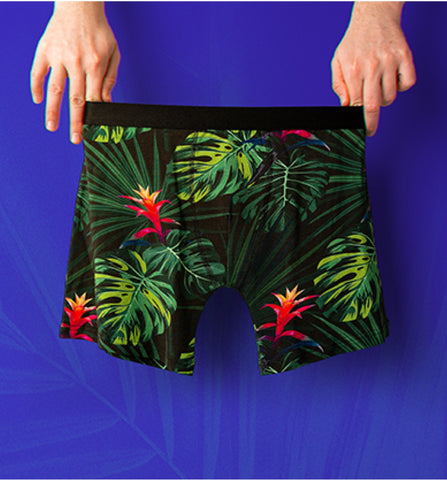 Model PSD Underwearmockup
For our second PSD underwear mockup, we got lucky and found Peter. Imagine the joy on our snouts when we got a model willing to pose for this PSD mockup in exchange for some edibles and a bottle of rye.

Honestly though, he probably did it to see what like-wearing-nothing underwear actually feels like. But we're getting off topic. What matters is that you can test and see what your design looks like on our model PSD brief mockup — all with a few clicks in Photoshop.

To slap your design on our boxers, you can download our PSD underwear mockup.